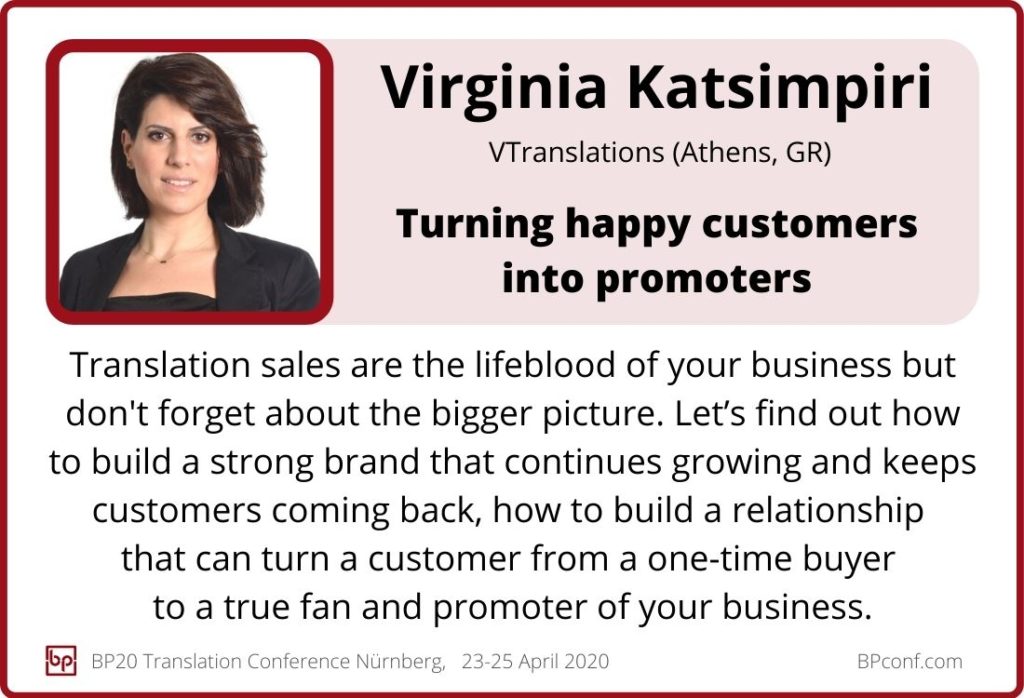 Continuing to build the relationship can turn a customer from one-time buyer to a true fan and promoter of your business. Promoters are more likely to share their positive opinion about your language business. Getting a good number of sales at the end of the year is good; but knowing how to make these sales stay for many years is even better. Translation sales are the lifeblood of your business but focusing entirely on your sales means you are considering short-term goals without seeing the bigger picture. Let's find out together how to build a strong brand that continues growing and keeps customers coming back; how to develop a connection that makes customers want to promote your brand for you.
Virginia Katsimpiri is an English & French to Greek Certified Translator with more than 13 years of full-time translation experience in the following fields: law, finance and business. Virginia holds an MA in Translation & an Executive MBA. As a certified translator and coach, Virginia teaches and practices translator mentoring methods. For her MBA dissertation Virginia ran a qualitative research study on "Client Acquisition Strategies for Language Professionals", while she helps other translators to attract clients and build their profitable business.
The exact time and room will be announced by late March.