PDF is a very common format which cannot be edited directly in a text processor and so presents a lot of challenges to translators. These days, many CAT tools allow you to import PDF files and translate them immediately, producing a translated Word document, but there are various issues during translation and in most cases it takes too much effort to format such document after translation. This presentation offers a tried-and-tested workflow for converting any type of PDF file to a Microsoft Word document that is easy to translate in your CAT tool, requires little time for formatting after translation, and can be edited by your customer. You will learn how to perform conversion correctly, avoiding common mistakes, how to format the produced Word document in order to ensure a smooth translation process, and what tools and tricks can help you do this efficiently. You will also learn how to prepare an accurate quote for PDF translation.
During his career as a technical translator and translation department manager, Stanislav has always tried to take the pain out of the most routine operations to concentrate on translation. This led him to develop TransTools – a suite of productivity tools for translators that allows freelance translators all over the world to speed up Microsoft Office document preparation before and after translation, quality assurance, and processing of poorly supported formats like AutoCAD and Visio. TransTools is particularly strong in preparation of Word documents converted from PDFs, offering free tools for tag cleaning and automatic formatting. Besides TransTools development, Stanislav also provides translation technology consulting, custom software development and DTP services.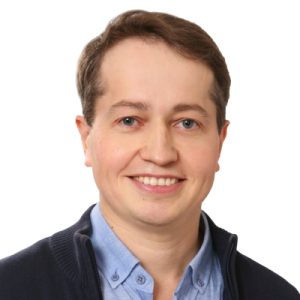 This session is scheduled for Friday, 24 April 2020.
The exact time and room will be announced by late March.