Did you know storytelling covers just about every single aspect of your entire life? Storytelling is everywhere: in advertising, books, movies, news, politics, fashion, personal relationships and business of course. But why it is so important to know how to manage the art of explaining a story through a real/fiction situation?
The main objective we pursue when using the storytelling technique is to generate a relationship beyond a simple transmission of a message to our clients and prospects. We want to create a link between our brand and our professional services with our clients. We want to be in our client's mind through the values we present in our stories. It is not only a matter of selling our product but the way we do it: our life is a series of events that all make up one long narrative. So, how you tell stories and what information you share with clients, friends or other people can make or break you in whatever area of life you are trying to succeed in.
This is why if you want to sell your services as a professional translator, you need to be good in storytelling and persuade your clients about your product. So, let's do that!
I am a professional French, English, Italian, Polish into Spanish and Catalan translator and interpreter, social media and marketing manager while I "fight" to conclude my PhD in translation and multicultural studies: all at the same time! I love my job and I love telling stories through my blog while convincing my target audience to hire me as THE specialist they need for their business.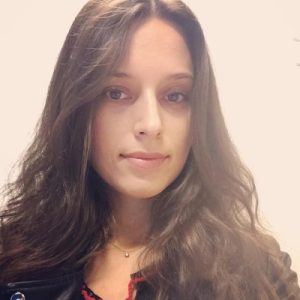 The exact time and room will be announced by late March.