What happens when we decide to leave the comfort of "our" conference to spend as much time as possible with potential clients? Might the benefits of leaving the house to go networking be even greater than we could imagine?
For the past year, I have set the target of attending two relevant business events every month. This target has led me to high-level export summits, a seat on a panel at the launch of a government agency language strategy, and business networking among leaders of large multinationals and shiny start-ups. From leading a webinar for international trade advisors to meeting a potential client at a coffee meeting, the benefits of this have been long-lasting and rewarding.
Yet in all of this, there is still interpreting to do and time to carefully manage. This talk will walk through the ups and down of my ClientLand adventures, how it changed my approach to my existing interpreting clients and some practical tips to make the best use of our precious time.
Jonathan Downie is a consultant interpreter, researcher and author. He co-hosts the Troublesome Terps podcast and runs the Inside Interpreting YouTube channel. His second book, Interpreters vs Machines, discusses the future of machine interpreting and how that changes how interpreters relate to clients.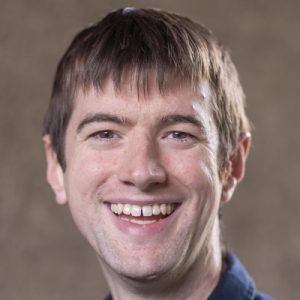 This short talk is scheduled for Saturday, 25 April 2020.
The exact time will be announced by late March.