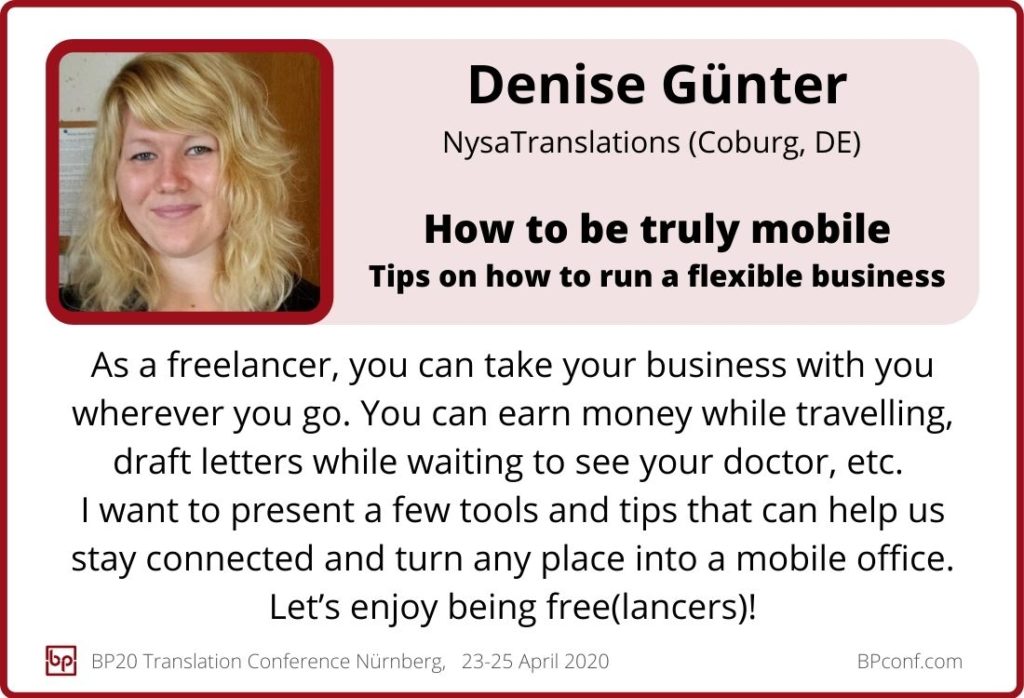 As a freelancer, you've already made the major life decision not to tie yourself to a 9 to 5 office life. However, many of us still have set times where they don't leave their desks. They might be scared that a flexible lifestyle and earning good money do not go well together. This could not be further from the truth. Nowadays, everything and everyone is constantly connected. We can use this to our advantage to work on any device we please – from the smallest smartphone to the biggest laptop we can find. Thousands of data files can be carried on a tiny medium in our pocket. Cloud-services enable us to access anything we need to work remotely at any time. If we travel to see friends, spend a night in a hotel, wait for hours at medical practices, go to the gym, we can use this time to get the invoicing done, watch a podcast, draft marketing letters or even do translation work. If you still think twice about leaving your desk, I am pretty sure you'll be amazed to learn how easy it is to take your business with you, putting your mind at ease. Let's enjoy being free(lancers)!
Denise is a MedTech translator who founded her business NysaTranslations in Scotland in 2013 but has moved back to Germany in 2018.
When she was still at school, Denise couldn't decide whether to study engineering, IT or languages, so she did a combined translation degree to become the tech and lingo nerd she has always been. Much to the advantage of her clients and colleagues!
Denise always carries her laptop, tablet or phone with her, having worked from the most Northern corners of Scotland down to the Maldives and tons of places in between, making her a truly mobile translator.
She is also a member of the BDÜ and is/has been a mentor for fellow translators and translation students.
The exact time and room will be announced by late March.