In this presentation you will learn insights of the content marketing ecosystem within the translation industry. You will find out why content marketing is important in today's market and why you need to understand the motivations and needs of your prospects in order to create effective copy that sells. In the era of content marketing, it is becoming increasingly important to prepare appealing marketing content that will drive leads to your business. People might agree or disagree, but you're the only one who can write about your opinion, your philosophy, and the reasons why you are the best at what you do. And content marketing can be the best strategy to help you attract traffic, engage an audience, and convert fans into customers.
Anastasia is a native Greek professional freelance translator. She holds a degree in English Language and Literature from Aristotle University of Thessaloniki, Greece. She also holds an MA degree in Translation and Intercultural Studies from UMIST, UK and a certificate in the Strategy of Content Marketing from the University of California, Davis Extension.
She has been working as a freelance translator since 2004. Her areas of expertise include technical, commercial and marketing, and her working languages are English and Greek (native). She works with translation agencies and direct clients in Greece and internationally. She is a proficient user of many CAT tools, such as SDL Trados Studio, Memsource, memoQ and more.
Anastasia is a member of ATA, ITI and IAPTI. She also joined Panhellenic Association of Translators (PEM) in 2007 and was elected member of the Board for the 2018-2020 term.
Find out more on Anastasia's professional background and have a look at her portfolio at InGreekTranslations.com.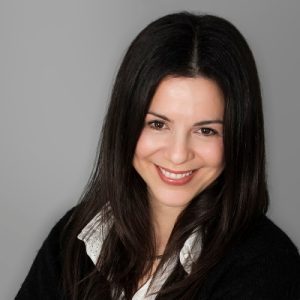 This session is scheduled for Friday, 24 April 2020.
The exact time and room will be announced by late March.