Many translators around us call themselves professionals, but after talking to them for a while and connecting with them online you realise that they could do better. This talk is not about criticising. It's about inspiring. From your quotes and invoices to your email address and signature, your business processes reveal a lot about you and how serious you are about what you do. One of the most common issues is that translators often sabotage themselves by having low confidence and self-esteem, by not really believing that what we deliver is special or valuable. In my talk, I'll give examples of dos and don'ts of professional business practices and how they can lead you to high-value, direct clients.
Vasiliki is a translator, interpreter and translation consultant, member of CIoL and ITI. She specialises in legal, marketing, psychometrics and food. Her mission is to help businesses translate their vision into reality with the power of words. She blogs at www.grtome.com/blog and you can find her on LinkedIn, Facebook, Twitter and Instagram.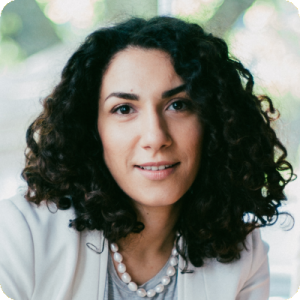 This short talk is scheduled for Friday, 3 May 2019.
The exact time will be announced by mid-April.