Social media for translators (who dare to be different)
They say (s)he who dares wins. So I dare you. I dare you to be different. Don't treat social media like it's something for everyone else. Your clients are on social media (somewhere), so in this masterclass we look at leading the way on Instagram, LinkedIn, Twitter and Facebook. We'll cover:
– The basics of the algorithms
– The type of content that encourages engagement
– What works on which platform
– Where your clients hang out
– Setting a schedule
Social media allows you to connect with clients and build your reputation as an expert in their field….  are you brave enough?
Jo Rourke talks a LOT. She talks so much that she's going to talk on two days at BP19. Luckily for you she's okay at it – it's kind of her job. She's been a translator and copywriter for, ahem, a while (16 years) and she mostly works from Spanish into English. For copywriting she sticks to English. It's safer (more opportunity for puns.) She specialises in talking, translating, talking, copywriting and talking. You'll understand when you see her.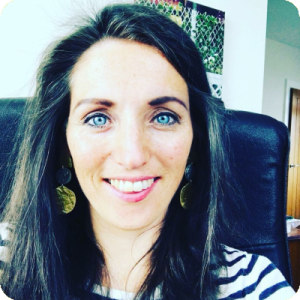 This workshop is scheduled for Wednesday, 1 May 2019, from 9:30 to 13:00, including a coffee break.
Workshops are not covered by conference tickets.