Business relationships often revolve around domination. What overt and covert means may clients try to use to dominate freelancers? When can freelancers stay in a commanding position? How do technology, linguistic resources, corporate scaling and globalization affect the power balance? What role do relational capital, standard contracts, professional organizations and other factors play? Drawing on feedback from various stakeholders in the field of translation and beyond, this presentation aims to provide a bird's eye view that will help freelancers deal with factors of domination – and hence stay in control instead of being pushed to the brink of precarity. Lively discussion guaranteed.
Chomsky's and Einstein's Hungarian translator, Attila holds a PhD in physics and an MSc in scientific translation. He lives in France, next to Bordeaux, where he founded and directs an independent theater, Théâtre le Levain. A freelancer with 15+ years of experience, Attila has held workshops and conference talks in 17 countries.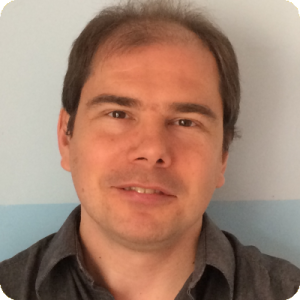 This session is scheduled for Thursday, 2 May 2019.
The exact time and room will be announced by mid-April.