Introduction to modern patent translation
In this presentation at BP16 Translation Conference, Steve Vitek gave the audience a crash course on patent translation. He explains how translating patents is a unique niche in the translation business. Rest assured, patent translators will have enough work as long as technical innovations appear, i.e. until 'we destroy this planet'. Steve also writes a popular blog and is about to publish a book, 'The Diary of a Mad Patent Translator'.
Key areas of this session include
Why patent translation is a lucrative niche
Starting out as a patent translator
Requirements for patent translators
Unique language and structure of patents
The speaker – Steve Vitek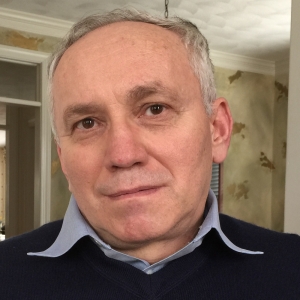 Steve Vlasta Vitek received his master's degree in Japanese and English studies from Charles University in Prague, Czechoslovakia, in 1980. He worked as an in-house translator for the Czechoslovak News Agency (ČTK) in Prague (1980-81), and for Japan Import Center in Tokyo, Japan (1985-86). He has been in independent practice working mostly for patent law firms as a translator specializing in translation of Japanese, German and French patents and articles from technical journals, as well as in translation of patents and other documents from Czech, Slovak, Russian and Polish in United States since 1987.
Before moving to Eastern Virginia in 2001 where he lives now, he spent almost two decades in San Francisco and the Bay Area. He has been writing articles about translation for publications for translators in United States on paper and online for more than two decades, including the ATA Chronicle, NCTA's Translorial, NCATA's Capital Translator, The Gotham Translator of the New York Circle of Translators, etc. His website is at PatentTranslators.com, and he also writes a blog, aptly titled as a Diary of a Mad Patent Translator.
Watch the full video
You can watch the full 50-minute video, together with 26 other recorded conference sessions, for a moderate price of 60€.  Each session is 50 minutes long, so the total viewing time is almost 23 hours.
What's more, with the purchase you also get a 20€ discount off your BP17 conference ticket.
Edited videos include all the slides shown during the presentation. Whenever an audience question is hard to understand, subtitles are provided.
Get the videos by clicking on this banner >>