Technology applied to translation has enabled us to dramatically increase our productivity. However, clients and LSPs have followed up and adapted their processes —and rates— accordingly.
Today, we must identify new tools and tricks to make the most out of our work environment and enable a faster output while keeping the quality bar at the highest level.
In this straight-to-the-point workshop, we'll learn how to improve our physical and digital working environment to boost our productivity using our PCs. Some of the key points:
-Optimize your environment: Lighting, physical space and noise.
-Optimize your main tools: Hardware, desktop layout, peripherals… Everything counts!
-OS and file management tips that'll change how you work forever.
-Automated tasks and scripts (for dummies!) to run repetitive tasks and save several clicks a day.
-Create and use templates and autotext in any app —including CAT tools.
-Auto Hotkey: Automate every possible action on your PC, from launching apps to creating auto replies, keyboard shortcuts or reassigning keys thanks to this great tool!
-PC Tweaks: Adapt your desktop and basic toolset to operate images, fonts, clipboard & text more efficiently!
Carlos is close to hitting the milestone of 20 years providing language services and training for companies and individuals all over the world.
Over the years, he has worked with dozens of international clients such as Amazon, Microsoft, 3M, Cisco, United Technologies and Nokia, to name a few. He is a regular at translation industry events and loves sharing knowledge with fellow professionals in order to build a better, more human, yet tech-oriented industry lead by happy people.
He currently lives in the beautiful city of Bologna.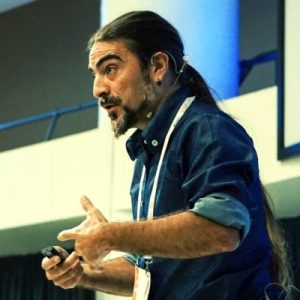 This workshop is scheduled for Thursday, 23 April 2020.
The exact time will be announced by late December.