Hotel Maritim
The most convenient choice is of course the conference hotel itself.  Hotel Maritim is one block away from the main railway station, and you can reach it easily from the airport as well by underground.
BP20 attendees have a special rate that's valid throughout your stay.  99€ per night for a single room, or 130€ per night for a double room.
All rooms are soundproofed and luxuriously furnished with bath, shower, WC, radio, colour TV, telephone, fax-, internet and modem connection, mini-bar, air-conditioning; and the price also includes a hearty breakfast. A swimming pool is available for guests.
To get the special rate, book directly with the hotel, mentioning 'BP20': reservierung.nur@maritim.de.
A contingent of rooms is reserved for us until 31 January. After this date all remaining rooms will be released for sale for the general public. You may still get this rate if any room is left available.
The hotel is located at Frauentorgraben 11, 90443 Nürnberg. Take metro line U2 from the airport until Hauptbahnhof, then follow the sign for Frauentorgraben ('Ladies' Gate Moat').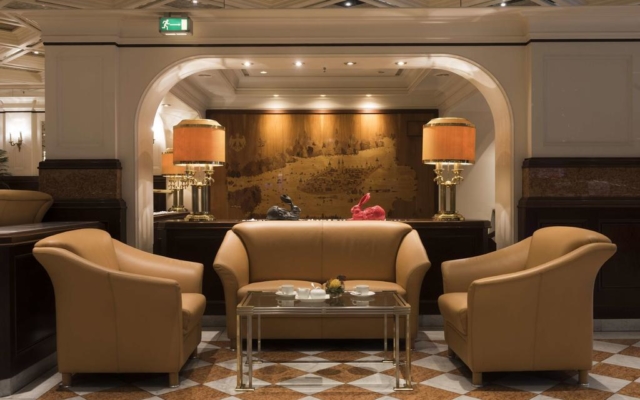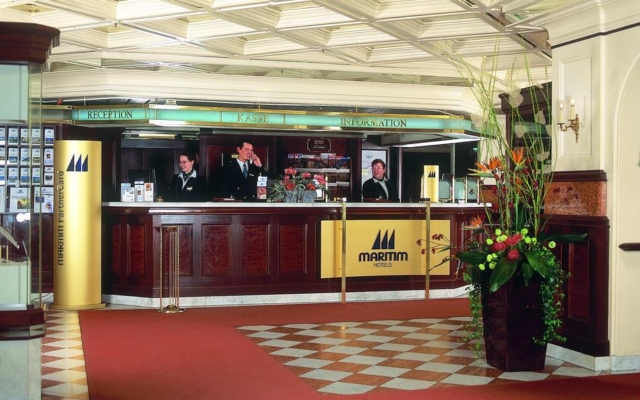 Other hotels
There are dozens of other hotels in Nuremberg near the railway station and inside the medieval city walls.  The conference organiser can recommend two of these where he stayed, both moderately priced:  Hotel Marienbad is in the same block as Hotel Maritim, just a few steps from the railway station's side entrance. Hotel Fackelmann is a small family run establishment 3 blocks away.  Both offer decent breakfasts.
A small pension Schwänlein ('Cygnet') is also very close, just inside the city walls.  This looks like a simpler affair with cheaper and more basic rooms. There are some other cheap hotels in this neighbourhood, just inside the city walls — local BP regulars warn that these used to be brothels not too long ago, so you might be better off booking somewhere else.
Further away
Chances are you can find cheaper options further away from the centre.  Luckily, all 3 metro lines converge at the central railway station, and Hotel Maritim is just 200 m away from there.  Nuremberg is also served by several tram lines, many of which have a stop near the conference hotel.
Bear in mind that a single ticket costs 3.10€, whereas a block of 4 tickets costs 11.00€. (Public transport ticket types)  (Public transport map)
Apartments
If you prefer to stay in an apartment, you can find many options on popular portals such as AirBnB or Booking.com.   For some people sharing an apartment, especially if you plan to stay more than just a few days, renting an apartment may turn out to be a much better and more economical option than staying in a hotel.
You will find a room sharing forum on our conference app, available from January, as soon as your ticket purchase is confirmed.
You are advised to share a room only with someone you know and/or trust.