Unique conference format
Next year we'll have a unique conference format. On Friday 5 May, BP17 will feature a series of short talks to a single large audience, very much like TEDx talks.
The conference opens at 9:30 (most probably), arrival at the venue from 8:30.  (Times are not final.). The last talk finishes around 20:00, followed by a buffet dinner at the same venue. All conference tickets include dinner on this day.
The talks
Each talk will be limited to 20 minutes, followed by a brief Q&A session. Below is a list of speakers / subjects. Click on the images for more detailed descriptions of the talks and the speakers.  A few more speakers will be announced soon.
 Konstantin Kisin

Judy Jenner

Caterina Saccani

Paula Ribeiro

Dorota Pawlak

Iwona 

Piątkowska-Biarda

Nick Rosenthal

Michael Farrell

Oliver Lawrence

 David Jemielity

Paula Arturo

 Dr Jonathan Downie
The breaks
For the first time in BP history, breaks will also be integral parts of the conference programme. With coffee breaks spanning 40 minutes, and the lunch break lasting twice as long, there will be plenty of networking opportunities with colleagues.  Here are some of the reasons why breaks will be special:
A proprietary networking game will encourage you to talk to new people, breaking out of your comfort zone
We'll have dedicated areas where you can talk to conference speakers
Some more in the pipeline – and all this in a beautiful setting
The venue
The belle epoque beauty of Uránia movie is hard to beat as a conference venue.  Located downtown Budapest and easily accessible from our conference hotel. With its comfortable chairs and large screen, it offers a perfect viewing experience.  Coffee breaks, lunch and dinner will be served in the equally beautiful foyer and café area.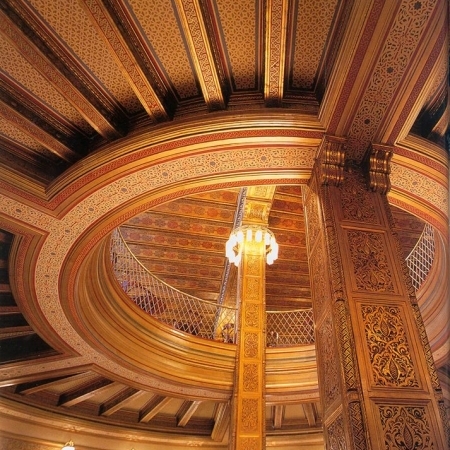 The address
Cinema Uránia is located at Rákóczi út 21., Budapest 1088, halfway between metro stops Astoria and Blaha Lujza tér on M2 line.  From the conference hotel it's a 20′ trip (3 stops to Astoria, then backtracking one bus stop or a 5′ walk).
Dinner
Dinner on Friday will take place at the conference venue, and is included in all conference tickets. You may also invite spouses or colleagues by purchasing an additional dinner ticket.
Dinner starts around 20:00, and we have to leave the venue by 22:30.
Tickets
You can attend the Friday talks of BP17 with the following types of tickets.  These are the images you'll see in the webshop once registration is open.
| | | | | | | |
| --- | --- | --- | --- | --- | --- | --- |
| EB price: 339€ + VAT | | EB price: 239€ + VAT | | EB price: 239€ + VAT | | EB price: 139€ + VAT |
Visitors are welcome to the dinner for 45€ + VAT.  If you buy any of the conference packages, you can add this dinner for only 42€ + VAT, using the coupon code 'dinner3'. This applies only at the time of purchase – this is ideal for any visiting spouses.  This coupon code will be shown at the checkout page as a reminder.