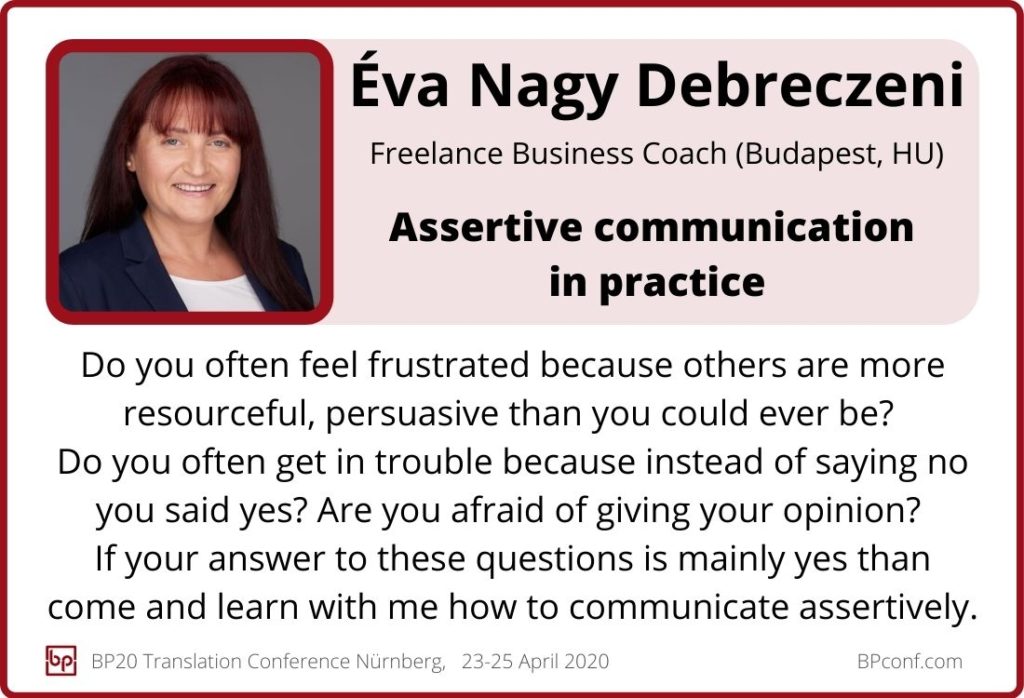 I would like to share my knowledge among my colleagues and help those starters and re-starters in this industry who are rather introverts and find it hard to communicate assertively. This is not magic, neither rocket science. A practical insight into assertiveness can help us achieve our goals more easily and without less concerns. I am concentrating on practice rather than on theory so I think my presentation would be an asset to translators still struggling with communication issues.
Éva has almost two decades of experience in the language industry in a variety of production and senior operations management roles. She has started her career as a freelance translator and then driven by her fascination towards this industry she managed to dive deeper and learn more and more about the many-sidedness of our industry.
Éva's main focus has always been people management and the role of the human factor in the development of the business. As a business coach, she is concentrating on how to develop language industry role players in becoming braver and happier people at their workplaces and in their homes. Currently, Éva is working as a freelance business coach and organizational developer focusing on the language industry and as a self-motivated assertive communications expert helps industry peers reach their personal and professional goals.
The exact time and room will be announced by late March.